You're one meme away from being famous. All you need is a meme generator tool/ apps. There are a ton of them out there, but not every online meme generator tool is as good as the next one to create funny, clever, and great memes for social sharing. Below are the best meme generator online tools that are available on the web right now. These tools/ apps come with built-in meme templates to make the entire process easier for you.
So without any further ado, let's take a look at how to create meme online for free on the device of your choice, including Android mobile phone, iPhone, Windows laptop/ computer, and Mac. When you open the application, you will see some pre-loaded meme templates, pretty famous ones, and an option to create your own template. If you don't like the given templates, you can click More Memes to get redirected to the Meme template store, there, you can search to get the desired templates or just use the slider and browse through.
Meme Generator tools
The meme generator tools are super easy to use, and unlike Photoshop or any other image modification tools, come pre-loaded with templates that you can easily edit. We're talking about basic editing here that anyone with a simple knowledge of how to operate a laptop or smartphone can handle.
IloveIMG
Meme Generator Free
Mematic
How to create meme using templates for free on PC
The easiest way to create meme using templates for free on PC would be through web tools. IloveIMG is among the nicest web tools out there. It works on almost every browser out there. You can also use it to create memes on smartphones as well. Here's how: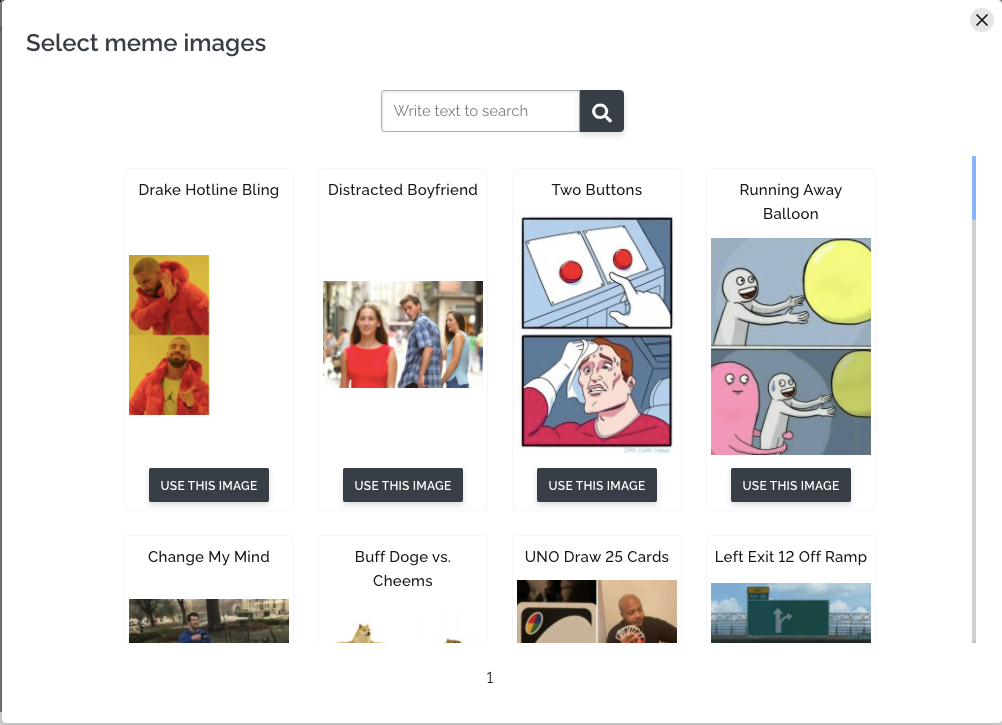 You'll get the option to either 'Upload the image' from the local disk, drive and dropbox or 'Select meme template'
The 'Select meme template' option will open the library of IloveIMG's readymade memes.
Click on the 'Use this image' button below the meme that you would like to edit
You can now add text/ image to the meme template using IloveIMG editor and click on 'Generate Meme' to save the meme on your device
The web tool saves the image in the JPG/ JPEG format. Additionally, IloveIMG is completely free to use – you don't have to sign-in as well to get the job done. That said, the meme generator lacks advance editing tools such as removing background from images or adjusting the size.
Some popular meme templates in India

Mirzapur meme
Vadivelu meme
Akshay Kumar meme
Jagathy meme
Salim Kumar meme
How to create meme for free on Android mobile phone
To generate meme on Android mobile phone for free, you can use the aforementioned web tool or download the 'Meme Generator Free' app from the Google Play Store. The app has a vast library of meme templates and is also completely free to use with ads.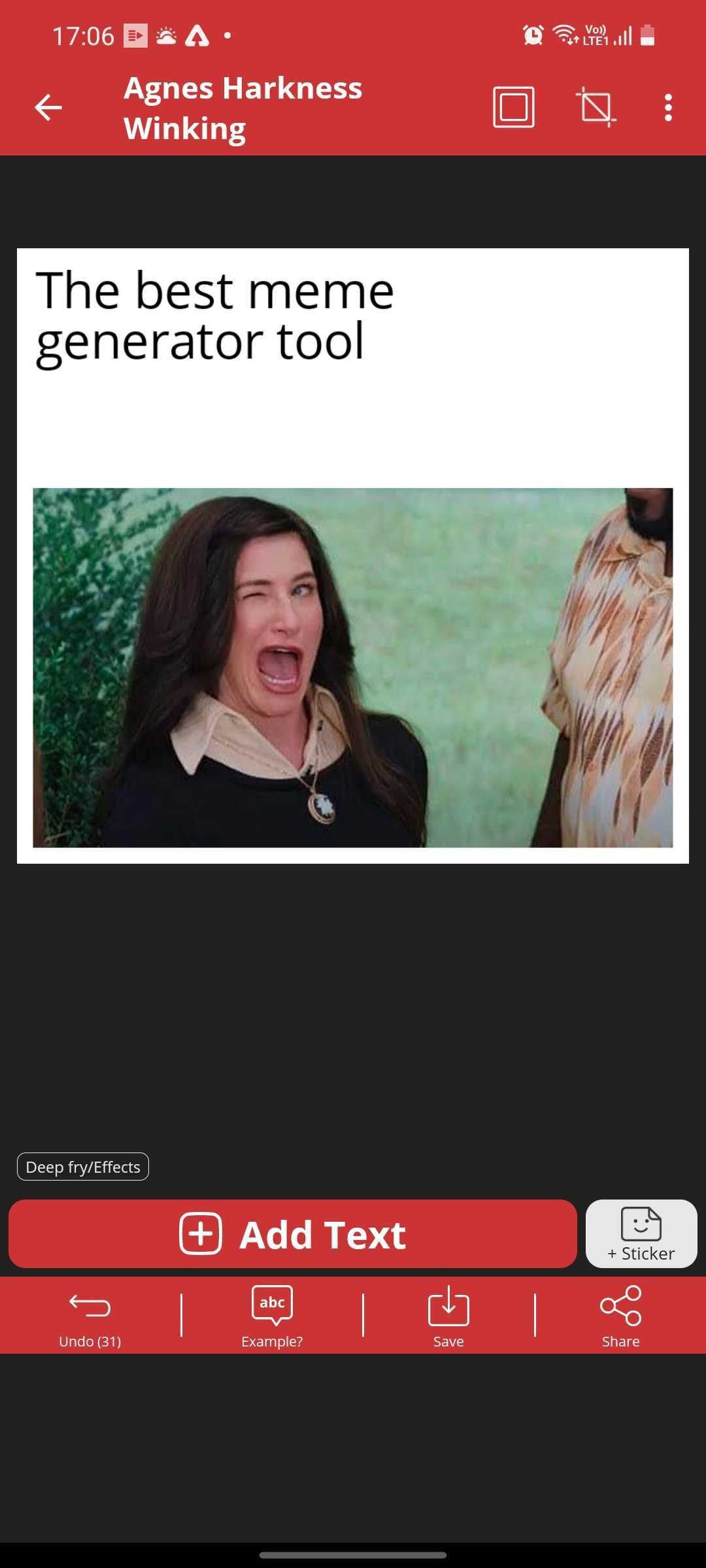 After you've downloaded the app, browse through the library and select the meme template
After this, edit the template using the 'Meme Generator Free' app's editing tool. You can add text, stickers, filters, and borders, among other things. The app also allows you to save the meme on the device and share it on social networking platforms
You can also create a custom meme using the Meme Generator Free app. For this, click on the 'Custom Meme' button at the bottom right corner of the page and upload the image from the phone's gallery & other sources or camera app to turn it into a meme with text and other details.
How to create meme for free on iPhone
iPhone users can download Mematic from the App Store to make memes. The app has both free and paid versions. The free version offers only a handful of options, but they are enough to create some awesome memes. Additionally, you can use meme templates with Mematic free versions.
Launch the app and choose the meme style. The one that doesn't have 'Pro' written on it are completely free to use
You can bring your own photos and create memes or select meme templates from the library that includes most of the classics and some recent memes as well.
After you've edited the image or meme template, hit 'Export' button and select 'Save' to download the meme on your device. You can also share the meme directly from the app.
Troll Face & Meme Stickers
Troll Face & Meme Stickers is one of the simple applications and is a bit different from other applications. You are not getting meme templates, so, you have to use your own templates. That's right off the bat.
However, you can pick your own template or image, you can add texts, stickers, effects, etc to create your meme. If you have your own templates, download Troll Face & Meme Stickers from microsoft.com.
Filmora Free Meme Generator
If you don't want to install anything, we have something for you. Filmora Free Meme Generator is a free online meme creator that lets you create memes without adding a watermark.
You just have to drag and drop a template and then start adding some humourous texts to it. If you have a URL, you can paste it there to get started. So, go to filmora.wondershare.com to get more detail about the tool.
Make a Meme
Make a Meme is one of the quickest meme-creating tools. You just have to visit the site, pick a template, and get started. Going all the lines of quickness, Make a Meme is an online tool, therefore, you don't have to download anything.
Free Meme Creator
Free Meme Creator is a lightweight application with some preloaded templates that you can use to create some humorous memes.
Using it is pretty simple, you just need to select a template, choose a font, color, and text. You can add text the way you want and make it personal. There's a caveat here, you are not getting tons of memes templates. But, you can still make some memes or just add your own templates. So, download Free Meme Creator from freepicturesolutions.com.
Theinspirespy is an online platform that publishes news and insights on fashion, beauty, lifestyle, technology and more. A platform for sharing favorite things and knowledge with the world. It's all about bringing a Spy in you and choosing the right things"
© Copyright - theinspirespy 2021